Beachwear cover ups are an amazing addition to any wardrobe. A cover up might be necessary to do things like entering beachside stores or restaurants after having a good swimming session. However, you can opt for a full cover up, like a dress or a sarong. Moreover, you can also try something to cover up your top if at all you are wearing swim shorts. So if you have a swim top that looks like a shirt, cover your lower body with things like shorts or baggy pants.
In this webcast, we have come up with essential tips to cover up when enjoying at the beach: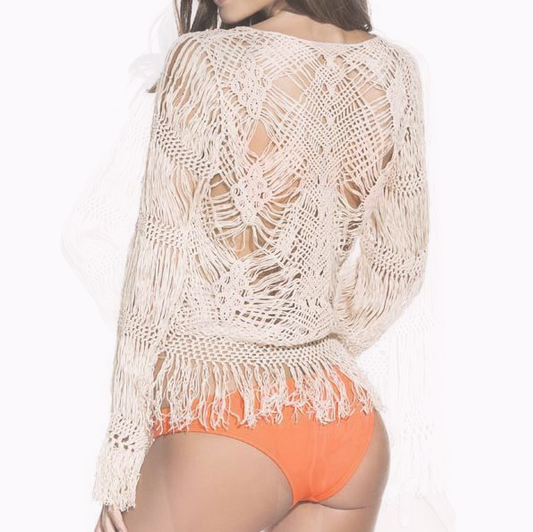 A shirt dress is like a dress that appears something like a longer t-shirt and it looks great when going for a casual beach look. You can go for a loose and flowing shirt dress. Moreover, you can also opt for something like a button-down shirt dress that you will be more comfortable in. Shirt dresses come in different styles and patterns. When it comes to pattern, you can choose pattern like stripes or the leopard print.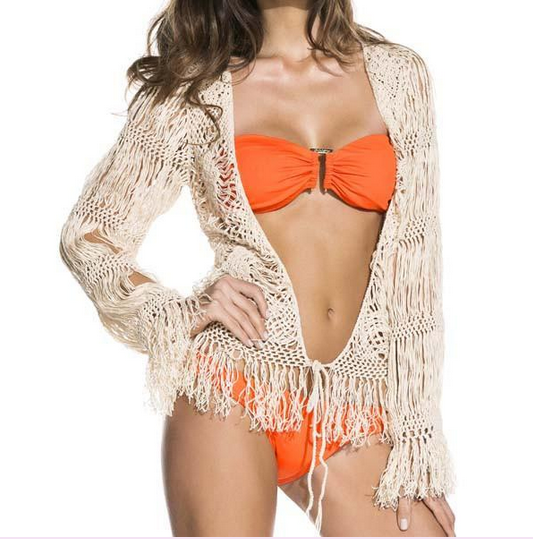 What is a sarong? Well, it is a long, loose-fitted piece of fabric you can style up in a wide number of ways. A sarong can prove to be amazing because of its versatility. You can easily tie the sarong differently for several different looks throughout your stay at the beach.
Create a loose dress by wrapping the sarong around your chest and then tying the two ends around your neck. Doing so will give a look of a halter top.
You can tie the two ends of sarong around your chest and wrap the rest of the sarong all around your body a few times.
A caftan is basically a long, loose flowing dress. It works great for women's swim cover ups if you want to wear something that is less revealing. It is quite easy to throw a caftan on over a damp swimsuit if you are looking to go out for lunch or so some shopping. Caftans come in several solid colors or patterns. Since caftans are big enough to cover your entire suit, it is not all necessary to match your caftan with your suit's color or design.
So why not make a style statement with your swimsuit cover up dress this coming summer 2019? Throw on your bikini cover up in an array of effortless ways inspired by fashion bloggers. So try the above mentioned cover ups for your best upcoming summer season.