POS is known as the point of sale. It is a system which can be used widely in retail and restaurant industry. This is a computerized system which can allow the business owner to track their regular sales. They can keep a check on food inventory, cash flow and can also simplify the bookkeeping methods.
Now why restaurant manager POS is good for? Well, there are high volumes of cash and credit cards that mostly pass through most of the restaurants on a regular basis. This makes the POS system a major necessity. This system can track every penny of the sales and many of them can also work as a credit card processor. They make swiping the credit cards more secure for both the business and the customers. These servers are accountable for sales and it can be nearly impossible to alter checks in the computer regularly unless one has a password. Hence this system can cut down on the employee theft as well.
The major benefit of a POS system is that it can simplify the communication in between the kitchen staff and the wait staff. The orders can go through computers and then directly to the kitchen printer. There is another benefit of a restaurant POS. it is a program that can track everything from most popular item in the menu to the food usage and can also help the authority to prepare the employee payroll. This can actually save a lot of money when it comes to the bookkeeping department. Along with most of the daily operations run in the restaurant this POS system can also organize profit and loss statement in the sales tax.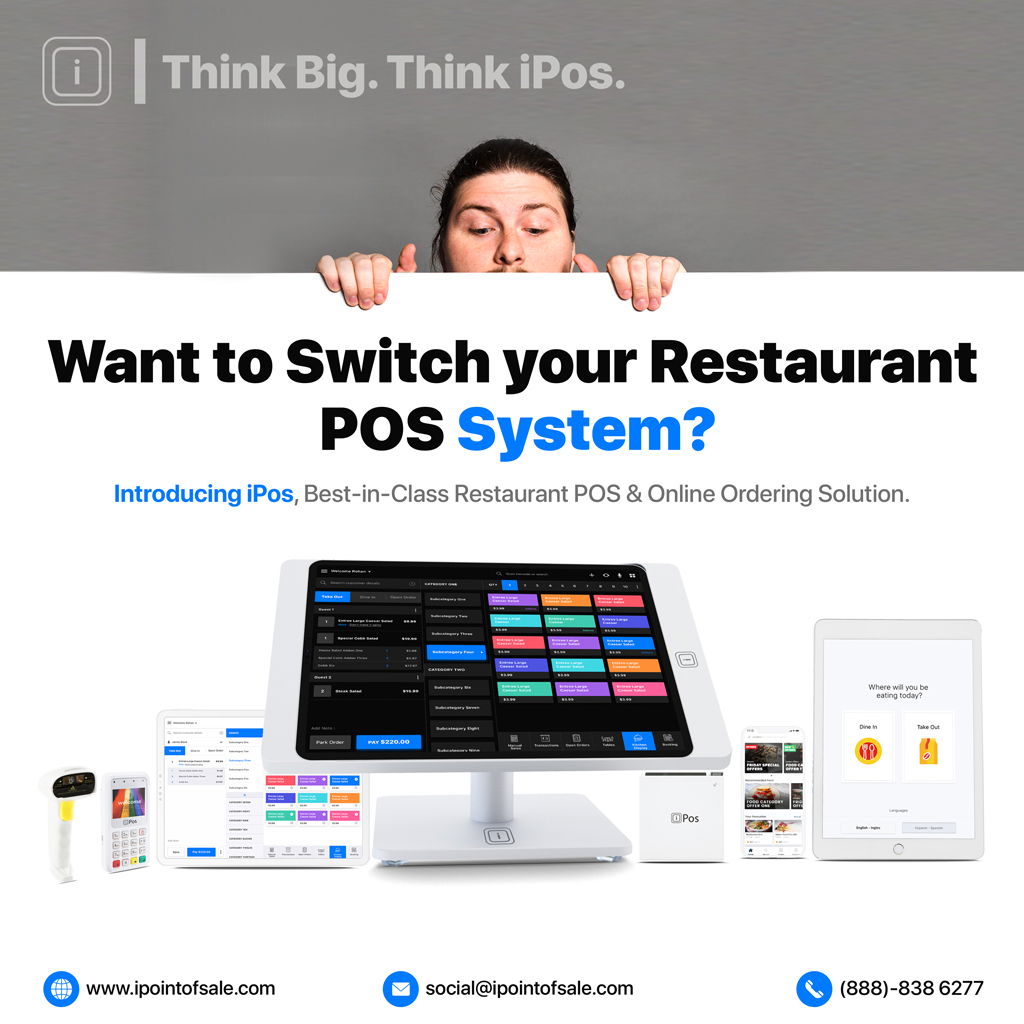 Now, this system is not only about benefits. There are some drawbacks too. The obvious one is that just because it is related to computers it has some common technological whims. They can crash and if that happens and one does not have a backup then one can risk losing all their stored data till then. The profit and loss statements can also be gone. Hence one must always follow in keeping a backup when they are using this system.
One must set up the POS and perform the necessary troubleshooting. A POS may not have the same life span as a good old and proper cash register. One must need to replace parts and then update the software. After a few years they will need to replace it to an entirely new model. Any new POS can come with limited warranties and tech support. But one must keep them in check so that no major problems pop up there.
There are many POS distributors available these days. But here are some restaurant specific POS that one must try:
Aldelo
POSitouch
Digital Dining
Squirrel Systems
Radiant Systems
If one is operating a small food business like a sandwich shop or a fast food centre, they might not need a POS system at the time of opening. But if one has reached a capacity in business where they are being able to take business cards then they can think of it. It becomes a must when one is thinking of expanding their branches and opening new franchise. Traditionally in a restaurant POS system where the customer makes payment in exchange of other services and goods. There are various POS hardware and software options that one can use like touch screens, payment terminals and many.
These days restaurant point of service is considered to be very important. The modern restaurant POS systems provide a proper platform where the POS can sit at the heart of any food and beverage operations. It can majorly enhance the customer experience and can make the business operation more apt.
Most of the restaurant POS solution allow the beverage and food operators to use the cash management and maintain a strategic financial control along with their business. These days the integrate point of sale mostly offer:
POS hardware
Reporting and analytics
Mobility
Labor management
Inventory management
Gift and loyalty
Those who have been a part of the food and beverage operations want to deliver some exception services and control costs in their business. This can also include profits and sales. Here is what a top restaurant POS system can deliver
Exceptional guest experiences
Most guests have some expectation when they are taking a service. If they are not met then they can feel disappointed and may never take the service again. The right POS can help in enhancing the operations and deliver the much expected experiences so that the guests keep coming back. They can keep the guest happy.
Centralized control of menus and promotions
They consistently try to deliver proper guest experience and that too at multiple locations and so one needs to have a centralized control over the menus, promotions and prices. The cloud based restaurant POS can provide an efficient system and can chance the menu items and their prices almost instantly depending on their preferences.
Kitchen systems to maximize food quality and accuracy
These systems can actually track the kitchen performances as well. They can flow the vital information through the operation in real time and can keep all the staffs at their top of tasks. They also provide graphical displays and that can help a place to improve their kitchen efficiency and enhance their food quality by reducing their cooking and service errors.
Integrate orders. Track kitchen performance. Oracle Food and Beverage Kitchen Display Systems flow vital information throughout the operation in real time and keep all staff on top of their tasks. Intuitive, graphical displays, which can be mounted in kitchens or preparation areas, improve kitchen efficiency, enhance food quality, increase speed of service and reduce errors.
There are many mobile enhanced POS systems which can be of great help and one can keep a track of their food and beverage options from anywhere. This has become very easy and convenient now.